Greenacres Equine Center offers a safe place for children, ages eight and older, to learn to ride without the financial pressures of owning a horse while developing self-awareness and esteem by learning to handle, care for, and ride horses. As an official United States Pony Club Riding Center, we strive to produce not only confident riders, but students who have a complete understanding of the horse and horsemanship including equine science and husbandry.  The Equine Center offers the community opportunities to learn about the world of horses through both mounted and unmounted education.
Session Calendar
Currently Postponed Due to COVID
Looking for session dates, prices or payment due dates? Get the session calendar.
Programs
Our informative classes range from horsemanship and general horse management to daily care and purchasing your own horse. The programs are run in conjunction with the Certified Horsemanship Association and the United States Pony Club rules, regulations and testing. New riders are required to complete and send in all Equine Release forms.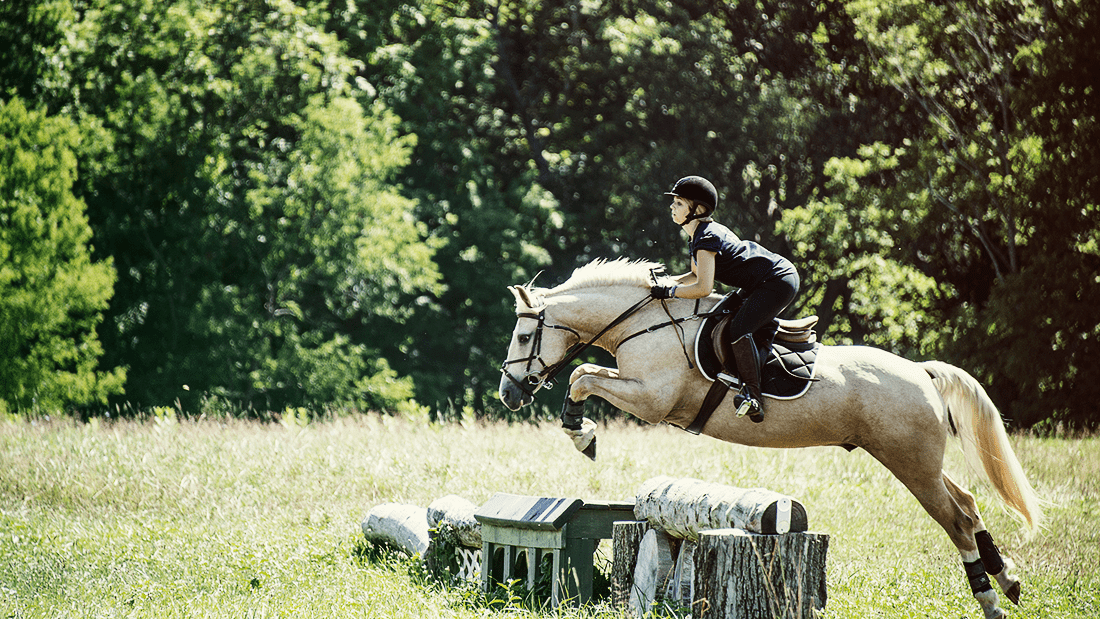 Program
Mounted Lessons
These multi-level programs develop students who can ride with perfect balance and confidence in an arena or across the natural landscape. Students receive mounted evaluations for each level, as well as a written test on safety rules, general horse and tack knowledge, and horse behavior. The time needed for each level may vary from student-to-student. When a student passes the evaluation, they will receive a certificate and a patch for the level completed and will be able to enjoy the special privileges that come with moving into a new level.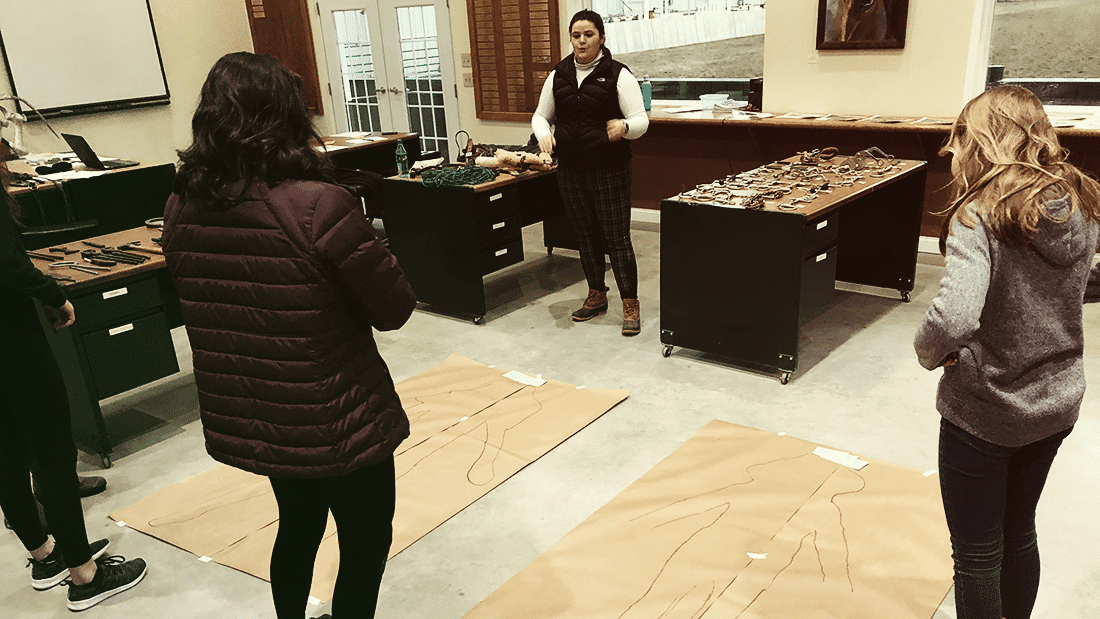 Program
Unmounted Classes
Classroom based and customized to the needs of participants. Some examples of past classes include,  A Horse of a Different Color: Learn about common and unusual colors, breeds and markings. Grooming 101: A demonstration on grooming techniques and practice grooming a horse. Bandaging 101: Learn different ways of protecting a horse's very delicate legs. Purchasing Your First Horse: For those who are considering purchasing or leasing their first horse.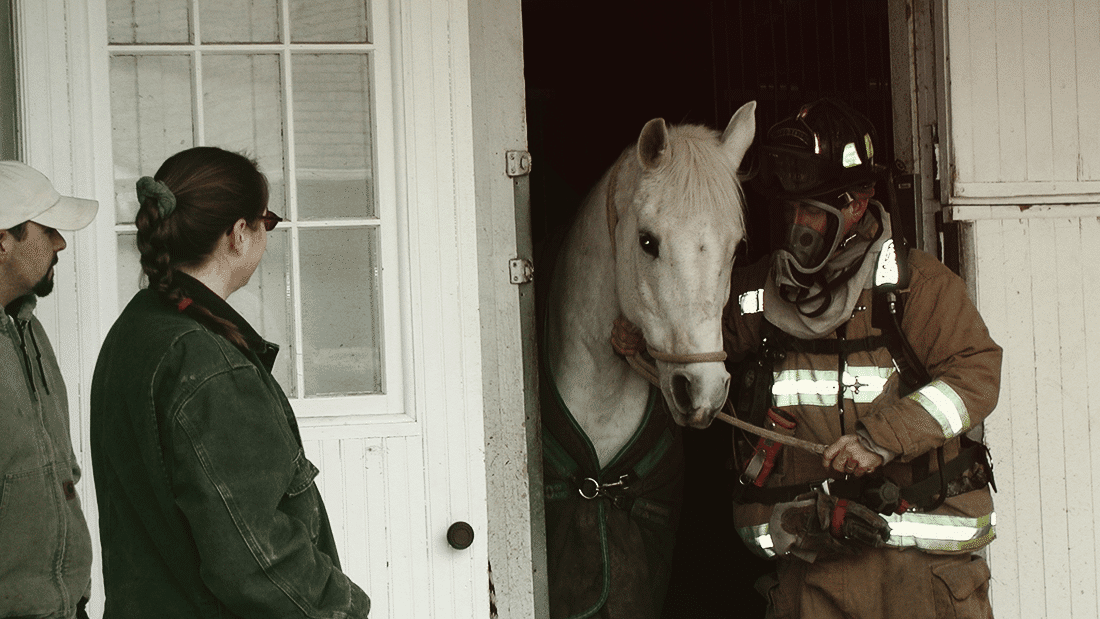 Program
First Responder Training
Teaching first responders how to deal with fires and other emergencies in the stable. In emergency situations, experience and comfort level with animals can mean the difference between saving the animals or not. This program will acclimate emergency workers to horses by teaching them about a horse's natural instincts, behavior, and proper handling techniques. Staff solicits emergency workers suggestions on how to make the stables safer and easier to protect.
FAQ
Interim Session: This is a short, pay-as-you-go, weather dependent session running Jan 18th – Feb 12th.  Riders of all levels can ride during this session.  The Equine Director will check the weather on Fridays and open the stable on certain days for the following week if weather permits.  All classes are held from 4:15-5:45pm and will be broken down between the instructors by level based on the number of riders signing up for each day.  We do TONS of fun classes during this time- bareback riding, Polocrosse, Games, etc.  Since the weather in this time period can be very unpredictable in southern Ohio, each class stands as a fun, independent class (ie the classes do not build upon the previous classes skill sets as they do during the regular sessions). Payment for each class MUST be made BEFORE the participate will be permitted to mount.
Spring/Fall Sessions: These sessions are longer (16-17 week long sessions), that are curriculum based (each lesson plan is designed to build on the lesson before).  Payment for these classes is due BEFORE the start of the session.  Riders are encouraged to get their make-ups in during the week that they miss as the lesson plans and skill sets in this session are progressive.
Summer Horsemanship Camps (Greenies): Designed as an Introduction to Horsemanship camp for new riders.
Summer Session: Open to all Greenacres riders- weekly lessons for the duration of summer.  In Summer Session, we do allow for more than just one make-up as we understand that much traveling is done during these months.  But do remember that lessons are only offered on Tuesdays and Thurdays and all lessons still must be completed by the end of the Summer Session (Aug 4th).
Summer Eventing Camp: Open to Greenacres Pony Club members 4A & above.  Intensive horse ownership camp meeting three days per week.
Open Rides: Open to riders who have passed all three Level 2 written tests and the Level 2 riding test.  Can do a non-jumping ride on available schoolhorses during business hours.
Winter Horse Ownership Camp: Open to Greenacres Pony Club members only.
We do not hurry our riders along here at Greenacres.  Each rider will progress through the levels at their own pace.  We use Checklist Skill Cards for each rider.  These cards are filled out by the instructor on a regular basis as the instructor sees that a rider has MASTERED a specific skill.  Once all the skills for the level are mastered the rider will be challenged with skills from the next level whether or not they "officially" move into a class of that level (ie if a rider masters all the skills in Level 2A midsession, the instructor can offer to move the rider into a 2A/B class OR the instructor can challenge the rider through harder horses or through the skills needed in the 2A/B level).
Riders begin pre-jumping exercises in Level 2B (steering through empty jump standards, two-point position, etc).  Riders will being work over ground poles in Intro to 2C.  Cross-Rail jumping begins in Level 2C.  All riders must be able to walk, trot and canter with and without stirrups before beginning any jumping exercises.
Pony Club here at Greenacres is by invite only to our Level 3B and above riders.  Riders do not have to join Pony Club in order to continue lessons at Greenacres. Pony Club membership is required to participate in off-site shows.
Visitors are welcome to watch lessons anytime.  Visitors are NOT permitted in the stable.  There is a designated Viewing Area at the white table in the courtyard for watching the tacking/untacking process.  Visitors are welcome to watch in the indoor from the comfort of the Indoor Classroom or from anywhere behind the green wall in the indoor or on the outside of the arena when the doors are open.  There i a picnic table near the outdoor arena for anyone watching the lessons in the outdoor arena.  Viewing areas in the xc and Jump Fields are at the discretion of the instructor teaching the class.  Parents will be dismissed from viewing classes if they are disruptive to the class or are coaching from the rail.
Still have a question?
Contact us and someone will be happy to answer it for you.
Department Director
Jessyca Wojtkiewicz